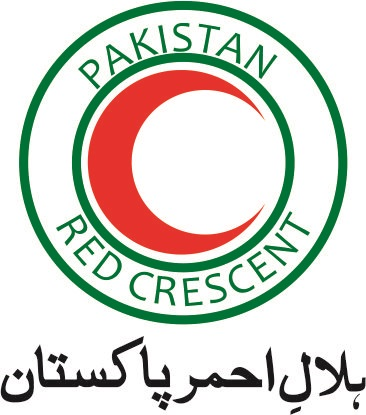 Pakistan Red Crescent
Deputy Director Media & Communication
Apply Now
Pakistan Red Crescent
2722 views
Share with:
Posted date
8th May, 2021
Last date to apply
27th May, 2021
Country
Pakistan
Locations
Islamabad
Job Category
Community & Social Services
Job Description:
Deputy Director Media & Communication

Location

PRCS NHQ Islamabad

Department:

Media & Communication

Reporting to

Secretary General
Organization Vision

Saving Lives, Uniting People, and changing minds for healthy, safe and resilient communities

Organization Mission

The Leading humanitarian organization of Pakistan, Committed to prevent and alleviate human sufferings by mobilizing the power of humanity through volunteers.

PRCS Fundamental Principles

Humanity

Impartiality

Neutrality

Independence

Volunteer Service

Unity

Universality

Position Objectives:

Image building and promotion of organization's humanitarian activities across all media platforms. Designing and implementation of all program activities/image building drives. Developing strategies, increase employee awareness and promote productivity.

S.No

Specific Duties, Responsibilities, and Accountabilities:

1

Promoting humanitarian activities of the organization old all media platforms.

2

Serving as the organization's spol‹esperson to the media and the general public.

3

Communication with stakeholders and other interested persons to announce new initiatives and discuss organizational chances in a wav that attempts to maintain a positive image of the organization.

4

Issuing of Press Release and writing Articles & Columns on humanitarian topics in leading English and Urdu newspapers of the country.

5

Nationwide implementation of Comm Program, coordination and liaison with MCOs (Media Communication Officers) of all branches for implementation of program activities, devising solutions for program financial issues and challenges and ensuring reporting of all activities in timely manner.

6

Editorial responsibility for Red Crescent quarterly magazines "Crescent News" and " Hilal-e-Ahmer News" Developing Programs strategies to increase employee awareness and promote productivity

7

Managing and consistently improving the digital media presence of the organization by developing content for PRCS Website, online news websites, handling social media platforms e.g PRCS Facebook page and Twitter trends, ensuring coverage of program activities/success stories these platforms and designing effective & result- oriented social media campaigns.

8

Management of organization 's publications e.g quarterly English & Urdu magazines, IEC materials for ever training manuals, broc1itii'es, leaflets, banners, backdrops, and production of promotional items Coordination and liaison with international partners including International Committee of Red Cross (ICRC), International Federation of the Red Cross Societies (IFRC) and other foreign National Social program/joint activities.

9

Coordination and liaison with international partners including International Committee of Red Cross (ICRC), International Federation of the Red Cross Societies (IFRC) and other foreign National Social program/joint activities.

10

Supervision of PRCS Library/ Archive Section & Museum.

11

Production of documentaries, promos and Audio Video Materials (AVM).

12

Facilitating field visits and providing on ground support to partners of National Societies in identification of subject cases and sites for production of documentaries/AVMs.

13

Designing and implementation of nationwide Fundraising/ Image Building drives.

14

Additional role and duties as "Head of Event Management Committee" for PRCS.

15

Maintaining strong and good relationship with media persons.

16

Any duty assigned by the Competent Authority.

Education.

Master/ 16 years of Education in Mass Communication / Media Studies / Journalism Or related filed from HEC recognized university / institution.

Experience.

Minimum 08 years of professional working experience.

Skills / Knowledge.

Excellent verbal communication and presentation skills
Proficiency with Microsoft Office (Excel, PowerPoint, Word)
Demonstrated knowledge and proficiency with communications technologies.
Understanding of copywriting, graphic design, layout, and publishing
Working knowledge of content management systems, HTML coding, and digital graphics production.

Maximum age limit upto Male: 55 years , Female: 50 years

Travelling:- As and when required all over Pakistan & abroad.

Applicants candidature is subject to complete scrutiny / verification of documents & information and it can be cancelled at any stage if any discrepancy is found.
Only shortlisted candidates would be call for test / interview.
No TA/DA will be admissible for appearing in test/interview.
Job requirements
---
Max age limit is 55 on 2021-05-27 to apply for this job.
Related jobs
---