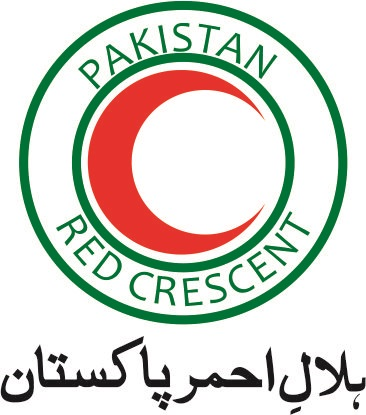 Pakistan Red Crescent
Assistant Director Procurement
Apply Now
Pakistan Red Crescent
3288 views
Share with:
Posted date
8th May, 2021
Last date to apply
27th May, 2021
Country
Pakistan
Locations
Islamabad
Job Category
Procurement/Logistics
Job Description:
Job Title:

Assistant Director Procurement

Location:

PRCS NHQ Islamabad

Department

Procurement

Reporting to:

Deputy Director Logistics
Organization Vision

Saving Lives, Uniting People, and changing minds for healthy, safe and resilient communities

Organization Mission

Leading humanitarian organization of Pakistan, Committed to prevent and alleviate human sufferings by mobilizing the power of humanity through volunteers.

PRCS Fundamental Principles

Humanity

Impartiality

Neutrality

Independence

Volunteer Service

Unity

Universality

Position Objectives:

To fulfill the Procurement needs of the organization and to ensure quality of product and services within given led time.
To be an efficient and effective supply chain Management for the PRCS.
To process specific purchase orders and establish contracts with suppliers and make all related information.
To negotiate and purchase all specific goods and services as specified in the request.
To implement and follow up PRCS purchase strategy.

Specific Duties, Responsibilities, and Accountabilities:
Assisting Deputy Director Procurement in overall contract management of all PRCS procurement related matters.
Assist Deputy Director Procurement in formulating / updating Procurement regulations and SOPs and will ensure compliance PRCS procurement regulations/ SOPs.
Coordinates the over-all activities of the Procurement Department for procuring goods and services based on approved Purchase Request from the requesting departments. The requested items may be raw materials, equipment, tools, parts, supplies and/or services.
The reviews and acceptance of procurement requisitions, in accordance with the PRCS Procurement Policy, SOPs and/or as directed by the Deputy Director Procurement.
Assist the Deputy Director Procurement in the process of procurement, shipping, receiving, tenders, contracts and its renewal as per PRCS Procurement Rules.
Prepare documents for the procurement planning, solicitation planning, source selection & contract management.
Apply and advise procurement guidelines to all concerned departments in fulfilling the Procurement SOPs in procurement process.
Assist the processing of pre-qualification, qualification and post qualification cases for the purchase of goods and services.
Oversees, manages the establishment of a list of qualified vendors who are willing and capable of providing quality products in a competitive market within the Procurement Office.
Oversees, reviews and manages sources or source lists to ascertain that they are solicited according to the PRCS Procurement Policies and Procedures and if applicable according to Donor Regulations.
Reviews Purchase Orders (PO's) and Subcontracts.
Negotiates complex Purchase Order/Subcontracts as required.
Keep close coordination with the warehouse/requisitioning staff to know about the receipts and GRNs status.
Oversees, manages and ensures the Procurement Office processes the Goods Receipt Notes and vendor's invoices in a timely manner; and that they are properly executed as part of completed procurement records when sent to the Finance Office for payment.
Checks invoices and attaches requested necessary supporting documents before submitting them to finance for further payment process.
Maintains procurement processes that ensure effective ability to procure and deliver quality goods and services according to needs.
Organize the bidding processes and competition in accordance with PRCS Procurement guidelines.
Guide the end users on the development of TOR/Specifications for procurement documents and ensures timely preparation of quality procurement documents.
Comply and ensure the Procurement Staff's compliance with PRCS Procurement Policy and purchasing procedures on day to day procurement activities.
Ensures that transparency and integrity of the work conducted by the Procurement Staff is in accordance with the PRCS Procurement Policy and fully maintained on day to day procurement activities.
Guide and manage the Technical Evaluation Teams.
Any other responsibility assigned by the Senior Management.
Education

16 years of education/ MBA/Master's degree from HEC recognized University/ Institute, preferably in Logistics, Supply Chain Management or related field. Preference shall be given to those who possess diversified exposure in national, international, public and private organizations.

Experience

Minimum 5 years professional working experience in the field of Procurement Management

Skills/knowledge

1

Sound Knowledge of Procurement policies and procedures. Well aware of PPRA Rules. and best practices of the market.

2

Ability to work effectively with internal and external stakeholders

3

Good communication and interpersonal skills

4

Excellent team management and coordination skills

5

Strong Negotiation and decision making skills.

6

Results oriented with ability to deliver high standard work within timelines

7

Good knowledge of MS Office tools (Excel, Word, PowerPoint, Outlook etc.) and Procurement related software applications.

8

Commitment to and understanding vision, mission and fundamental principles of PRCS.

Age Limit

Maximum age Limit up to 40 years.

Applicant's candidature is subject to complete scrutiny/ verification of documents & information and it can be cancelled at any stage if any discrepancy is found.
Only shortlisted candidates would be call for test/ interview.
No TA/DA will be admissible for appearing in test/ interview.
Job requirements
---
Max age limit is 40 on 2021-05-27 to apply for this job.
Related jobs
---