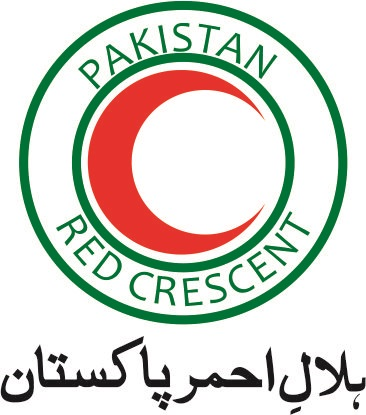 Pakistan Red Crescent
Deputy Director Migration & Displacement
Pakistan Red Crescent
2269 views
Posted date
11th September, 2021
Last date to apply
23rd September, 2021
Country
Pakistan
Locations
National Headquarters Islamabad
Category
Community & Social Services
Status
Closed
Deputy Director Migration & Displacement

Location

National Headquarters (NHQ), PRCS Islamabad Pakistan

Department:

Migration & Displacement

Reporting to

Joint Director Operations, NHQ PRCS
Organization Vision

Saving Lives, Uniting People, and changing minds for healthy, safe and resilient communities

Organization Mission

The leading humanitarian organization of Pakistan, committed to prevent and alleviate human sufferings by mobilizing the power of humanity through its volunteers.

PRCS Fundamental Principles

Humanity

Impartiality

Neutrality

Independence

Volunteer Service

Unity

Universality

Position Objectives:

The Migration and Displacement will be responsible for leading the PRCS's work on migration and displacement in the country. This includes providing strategic, operational, and technical support to the PRCS, aligned with relevant policy/strategic documents and frameworks, including the IFRC Global Migration Strategy.

S/he is accountable for achieving the results identified for Migration & Displacement in PRCS Cash for Migration Programme Pakistan.

S/he will also contribute to longer-term programming; emergencies and protracted crises; advocacy and to present PRCS at various levels, including UNHCR, UN IOM, Commissionerate for Afghan Refugees (CAR) and other relevant forums for effective engagement to build the Migration & Displacement work of PRCS.

S/he will also support PRCS in development of PRCS Migration & Displacement Policy & Strategy with technical support of IFRC Country and Regional Delegation.

S/he will keep eye on the population movement and refugees influx to Pakistan and assist PRCS in developing its response plan.

S.No

Specific Duties, Responsibilities, and Accountabilities:

1

Successful planning, implementation, execution and reporting compliance of the British Red Cross (BRC) funded Cash programme to support Afghan Refugees (POR card holders) in the selected districts of Khyber Pakhtunkhwa & Baluchistan in collaboration with IFRC, ICRC and PRCS provincial branches.

2

To collaborate with Migration & Displacement focal point at IFRC Country Delegation so that the project interventions are implemented in coordination with relevant stakeholders including CAR, UNHCR and General Post Office (GPO) for the cash programme.

3

Post distribution monitoring (PDM) exercise to reach beneficiaries to assess the efficiency and efficacy of the cash interventions through the BRC project.

4

Meetings with stakeholders to develop referral mechanism for the refugees/migrants in target districts.

5

Include activities, when the emergency situation appears, in favour of migrants and displaced persons where relevant in the DREF/EA EPoA (e.g. RFL, referral mechanisms, awareness raising campaigns, CTP, advocacy with ministries, etc.) and adapt the response based on the evolution of the situation (e.g. acute phase, protracted situation).

6

To coordinate look back studies using FGD/interview and video as part of the final evaluation for learning of Cash for Migration programme.

7

To follow up on the key recommendations of Migration & Displacement analysis report Pakistan. Conduct research and assessments on different groups of migrants.

8

To facilitate Migration Task Force (MTF) Meetings and make it regular feature of the programming at PRCS NHQ and development of MTF at PHQs (Baluchistan & Khyber Pakhtunkhwa).

9

In adherence to the PRCS Strategic Framework (2021-2025), IFRC Operational Plan 2021 and IFRC Strategy 2030, to integrate the Migration & Displacement into the PRCS programme areas.

10

Coordinate with branches in establishing Migration and Displacement file and operationalise the migration programming at country level.

11

Design and Manage PRCS Migration and Displacement programmes at the Country level.

12

Act as a focal point in conducting Migration and Displacement programming as per the Global Compact for Refugees and the Global Compact for Migrants.

13

To represent PRCS in different forums and meetings (internal/external) on Migration & Displacement.

14

Design and support interventions for most neglected migrant population such as stateless and Afghan Citizen Card (ACC) cardholders and undocumented population in the country.

15

To develop PRCS long term vision on Migration & Displacement in Pakistan in close coordination with senior leadership of PRCS.

16

To develop PRCS strategy and policy for Migration & Displacement in Pakistan in close coordination with IFRC and ICRC.

17

Organise a Cash for Migration conference in the country (depending on the COVID-19 situation).

18

Any other task assigned by the line manager.

Education.

Masters/Sixteen Years of Education in Political Science, Anthropology, Sociology, Social Work, Migration Studies, International Relations, Development Studies.

Experience.

Minimum 7 years of experience to work on managerial position for Refugees/Migrants population in Pakistan or abroad.

Demonstrated experience in programme design and implementation related to Migration& Displacement.

Experience in advocacy, stakeholder engagement, relationship management and involvement of affected people and government on migration programming.

Skills / Knowledge.

Self-supporting in computers (Email, Internet, spread sheets, word processing, remotely working tools etc.)

Ability to build effective partnerships and maintain working relationships

within the organization and with external partners.

Proposal writing and report writing.

Working Knowledge about different strategy frameworks.

Strategic and inclusive thinking.

Excellent oral, written and presentation skills.

Strong research and analytical skills.

Maximum age limit upto 50 years.

Travelling: The Migration and Displacement Manager will be based in Islamabad with regular travelling across the country as required.
Applicants' candidature is subject to complete scrutiny / verification of documents & information and it can be cancelled at any stage if any discrepancy is found.
Only shortlisted candidates would be call for test / interview.
No TA/DA will be admissible for appearing in test/interview.
Requirements
---
Max age limit is 50 on 2021-09-23 to apply for this job.
Requires a minimum of 10 years of qualification