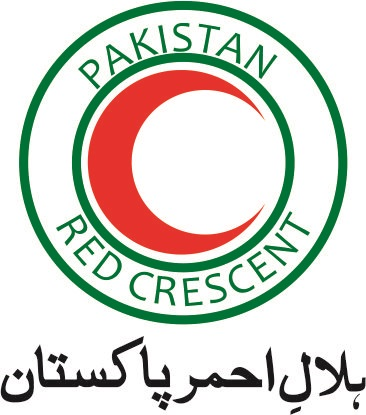 Pakistan Red Crescent
Assistant Director Coordination (NorCross)
Pakistan Red Crescent
6014 views
Posted date
20th March, 2023
Last date to apply
4th April, 2023
Country
Pakistan
Locations
National Headquarters Islamabad
Category
Program Management
Maximum Age
40 years
Status
Closed
Job Title:

Assistant Director Coordination NorCross

Location:

Islamabad, NHQ

Department:

Programs & Operations

Reporting to:

National Program Coordinator

Organization Vision

Saving lives, uniting people and changing minds for healthy, safe and resilient communities.

Organization Mission

The leading humanitarian organization of Pakistan, committed to prevent and alleviate human sufferings by mobilizing the power of humanity through volunteers.

Position Objectives:

PO will work closely with the Norwegian NorCross for effective and efficient planning, implementation, and reporting of the NorCross supported Programs (core & emergency) in Pakistan. The position is meant to be responsible dedicatedly for coordination between PRCS and NorCross at National level. The PO will perform a supportive role to process the internal noting, smooth collaboration within PRCS to convene NorCross supported programme in the country. We are looking for a strong candidate in program with public health background, monitoring and reporting components of health sector programming. The candidate to design programme to limit health disparities, whereas a large part of public health is promoting health care equity, quality and accessibility. To assist NorCross and overall PRCS to design public health programme in order to prevent problems from happening or recurring through implementing educational programs, recommending policies, administering services and conducting research.

S. No

Specific Duties, Responsibilities, and Accountabilities

1

Serve as the primary point of contact at PRCS NHQ, leading the overall responsible body for the implementation of the agreements between PRCS and the NorCross Pakistan Country office. Ensure NorCross supported programmes are facilitated for smooth quality implementation.

2

Lead the process of developing annual plan of action (PoA), budgets, narratives in close coordination with PRCS provincial & district branches.

3

Review the project progress reports (monthly, quarterly, annual) prior to submission to NorCross. The reports (narrative & financial) to be prepared by the PRCS branch/project staff.

4

Serve as the focus point for contact and interactions/ communications between PRCS NHQ and the Provincial, Regional and District Branch(es) pertaining to the scope of activities outlined in the agreement between PRCS and NorCross Country Office and vice versa.

5

To coordinate and lead the process of developing programme on PHC in order to enable health systems to support community health needs – from health promotion to disease prevention, treatment, rehabilitation, palliative care and more. Whereas PHC is key to strengthening the resilience of health systems to prepare for, respond to and recover from shocks and crises.

6

Responsible for facilitating in preparing a detailed implementation plans, monthly/ quarterly/annual budgets, and cash requests in coordination with the project team as per procedure.

7

Responsible for facilitating in reimbursement of the funds from NorCross to NHQs and from NHQs to PHQ.

8

Responsible for preparation and presentation of the progress of the NorCross Supported Programs to Management at NHQs level as and when required

9

Ensure that proper documentation and archiving of the NorCross Supported Programs is maintained at NHQs level with for record and future reference.

10

Ensure that Program Progress reports are submitted to the PRCS - PMER department on agreed deadlines, on standard formats and frequency

11

Work in close coordination with program staff at all branches as well as Provincial & Regional Secretaries to coordinate and ensure quality implementation.

12

Participate in all PRCS NHQ, PHQ and NorCross Coordination, Planning and Review meetings (monthly, quarterly, annually) etc.

13

Liaison and networking, with government and non-governmental organizations, policy people, International NGOs, ICRC, IFRC, NDMA and UN agencies at Islamabad level for implementation of Project activities.

14

Facilitate the visits of the technical staff from the PRCS NHQs/NorCross in the field to ensure supportive supervision at field level

15

Maintain close working relationships with relevant RCRC Movement Partners and external stakeholders.

16

Coordinate with NorCross Pakistan Delegations for all logistical arrangements related to official visits from NorCross National Offices, including visas, obtaining NOCs, transportation and accommodation

17

Ensure timely submission and Review of NS financial reports to NorCross

18

Perform any other task assigned by the line manager-NHQ and also Country Program Coordinator, NorCross.
Qualifications & Experience:
Master's degree in public health, or equivalent/ Social Sciences.
With minimum five (05) years of experience working on Managing and coordinating projects and programs, preferable in Public health programs in conflict crisis and humanitarian settings.
Knowledge and trainings on DHIS2, climate change, community-based surveillance and cash voucher assistance are added value.
Experience in effectively coordinating with international and national/headquarters/field-based staff, as well as partner agencies, and stakeholders including government officials, NGOs etc.
Experience in imparting training & capacity building initiatives.
Competencies
Coordination and networking
Communications skills, both oral and written.
Self-motivated
Strong writing and representation
Fluency in English and Urdu. Ability to understand and speak regional languages is an added value.